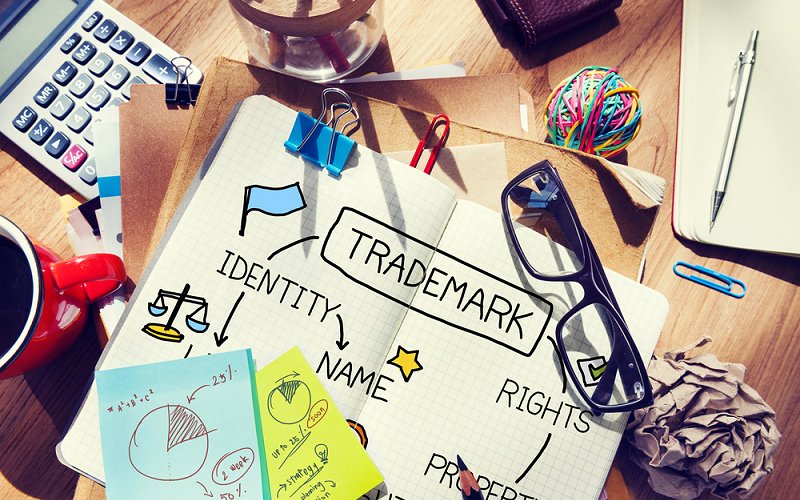 Here at Quick off the Mark, we're often asked "What can be trademarked? Can I trademark my name?" "Can I trademark a colour or a symbol?" We thought given these are such commonly asked questions that we'd put together this guide to help you get a better understanding of what can and can't be registered as a trademark.
What can be Trademarked?
A trademark is any 'sign' one trader uses to distinguish goods/services from the similar goods/services of other traders.
The Trade Marks Act 1995 defines a 'sign' for this purpose: sign includes the following or any combination of the following, namely, any letter, word, name, signature, numeral, device, brand, heading, label, ticket, aspect of packaging, shape, colour, sound or scent.
What Can't be Trademarked?
Certain marks will be very difficult, if not impossible to register. For example, a completely descriptive word is unlikely to achieve registration. If, for example, you filed a trademark application for the word "Computer" in relation to computers it wouldn't be registered. It is too descriptive. The Act also prohibts registration of marks that would be scandalous or contrary to law.
For example, some emblems are protected under other legislation so can't be registered as trademarks. Think "Red Cross" – the Red Cross emblem is protected. In Australia, filing a mark that incorporates a cross of even sized arms will require agreement not to be used in certain colours (such as red on white back ground) unless the applicant has ministerial consent.
I've been told I can trademark colors, shapes, sounds and smells, is this true?
Yes, just like more traditional marks such as names/logos, if you use a colour, shape, sound or smell as the distinctive 'sign' to distinguish goods/services then it may be registered.
Single colour marks are known to be difficult, as usually examination will suggest others would have genuine need to use that colour for similar goods/services, requiring the applicant to prove that the colour is capable of such distinction.
Here are some examples –
Colour trademarks
Surf Life Saving Australia has registrations for and including the red & yellow they use, including for their uniforms and services.
Cadbury has registered marks for their 'purple' colour
Shape trademarks
The famous Weber barbecue is registered as a shape mark in Australia
The shape of Toblerone Chocolate bars is a registered trademark in Australia
Sound trademarks
O'Brien Glass has registered a sound mark for the particular way they advertise their brand. It is described as "…it consists of the vocal harmonisation of the letter "O" followed by the word "O'BRIEN" rendered as "O", "O", "O", "O'BRIEN""
McCain Foods have been diligent in protecting aspects of their sounds, including a registered mark that is described as "The trade mark comprises the words "AH McCAIN" followed by a "PING" sound, being a high pitched ping sound of short duration, followed by the words "YOU'VE DONE IT AGAIN".*"
Smell trademarks
In Australia there is currently only one registered scent trademark. It is a registration for a mark that consists of a Eucalyptus Radiata scent for golf tees. (e.g. golf tees that smell like Eucalyptus!)
Whats the most obscure thing you've ever seen trademarked?
I would have to say the above 'scent' trademark in Australia. Whilst we (Australia) do recognise these marks, the fact there has only been one successfully registered suggests it's quite unusual!
CONTACT QUICK OFF THE MARK FOR TRADEMARK REGISTRATIONS
The team at Quick Off The Mark, have been helping businesses – both big and small – to successfully register their trademarks for years.  We know you just want to get on with the day to day running of your business, and we provide independent, practical advice to issues such as what you should be registering, what your trademark should cover, what to do in the event of a dispute arising with another party.
Contact us today and let us know how we can help you with your trademark registration.
BIO:
Quick Off the Mark® is a division of Mark My Words Trademark Services Pty Ltd (MMW). MMW was founded in 2011 and is headed by Jacqui Pryor, a registered trade marks attorney with more than 16 years experience.
In 2015 MMW acquired Quick Off the Mark®, which is a fast and affordable Australian trademark registration service. Quick Off the Mark® offers fixed fees that are affordable to help Australian businesses register their trademarks.
Disclaimer – The advice provided in this blog is general advice only. It has been prepared without taking into account your business objectives, legal situation or needs. Before acting on this advice you should consider the appropriateness of the advice, having regard to your own objectives, legal situation and needs.