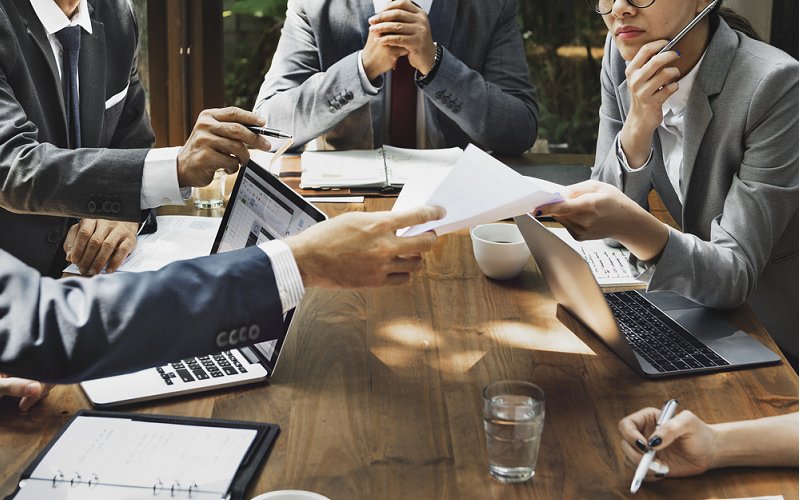 Essentially when looking at how your trademark should be registered – either under your name or your business – there is no fixed answer that will necessary apply to everyone. A trade marks attorney will need to look at your individual circumstances to be able to help you make a decision.  Recent legal decisions have also changed the landscape in regards to the rightful ownership of a trademark, so that may further complicate an already potentially contentious area.
If you are considering registering a trademark, please contact us for advice on your individual circumstances and requirements.
I want to register a trademark under my own name.  What are the risks?
Although it may seem like an easier course of action to register a trademark under your own name and you may feel the trademark is yours personal property, there are a number of factors that you should be aware of.
Trademarks become vulnerable to removal if they are not used by the named owner within a prescribed period of time. If you own the trademark but your company uses it, it is good practice to have a licensing agreement in place between you as the owner and your company as the user.  This needs to be structured correctly to ensure that your company is viewed as an actual authorised user in accordance with the provisions of the Trade Marks Act 1995 (the Act). Merely having the paperwork in place is not necessarily enough.
For use by your company to be viewed as use by an 'authorised user' (therefore the use by your company being viewed as use by you as the owner) you must be exercising quality control around the goods/services provided under the Trademark and/or financial control where the use of the trademark for those goods/services is concerned. These provisions need to be reflected in a licensing agreement and the parties need to be able to show that they are complying with the provisions of the agreement for the safest position against an attack for removal for non-use by a third party in the future.
There is also the question of determining the rightful owner of the trademark – a question that has been examined thoroughly by case law recently.  It has previously been assumed that a director of the company (particularly when they are the only director) can register the trademark in their name and the company would use it; that the director is entitled to claim themselves the owner of the trademark.
However, on approval of a trademark application, all trademarks will go through an opposition period. Another party, unrelated to you, could seek to oppose the registration of your trademark on various grounds set out in the Act, including a claim that the applicant at date of filing the trademark application was not the owner of that trademark. Usually this ground is chosen when the unrelated entity wishes to claim they are the rightful owner and therefore the applicant is not. However, in the recent case of Insight Radiology Pty Ltd v Insight Clinical Imaging Pty Ltd ( [2017] FCAFC 83) the issue of ownership became more about whether the Applicant (Mr. Pham, an individual) was the rightful owner, or whether his company was the rightful owner.
Mr. Pham lodged a trademark in his own name and later assigned it to his company. The application was opposed and ultimately the matter was decided by the Trademarks Office but an appeal was filed to that decision. It has been through the Federal Court of Australia such that we now have an outcome. By filing in his own name, Mr Pham effectively made the claim he was the owner of the trademark. Ownership comes about by reason of authorship and prior use of the mark or by reason of authorship, filing the application and an intention to use. In the original opposition the opponent did not succeed on this claim, but it was ultimately reversed by the Full Federal Court Decision, which found that although Mr Pham was the trademark applicant, he did not author the trademark (which, was a logo in this case) nor did he intend to use (or authorise another to use it – as there was no evidence even of licensing it to his company).
Whilst he did transfer ownership to the company later on, it has been found now that this does not remedy the original filing in his individual name – the ownership contemplated by this section of the Act is assumed at the date of filing the application. The court found at that date Mr Pham was not the owner, rather his company always was. Therefore, any subsequent assignment whilst even if in proper form was not useful because Mr. Pham could not transfer ownership of something he did not, at the relevant date actually own.
It is important then to consider the creator of a trademark. For example, if you have a name and you wish to get a logo created – is it you or your company paying for that logo and generally dealing with the design process? Is it you or your company that is intending to use the trademark for certain products or services? In view of the recent decision above, it is crucial now that Applicants consider the true and rightful owner. Just because you are a sole director of a company does not automatically mean you are the trademark owner.
Are there any benefits to registering a trademark under a business entity or name?
A business name cannot own a trademark so if you operate as a sole trader the application would usually be filed in your name. If you operate in a partnership then usually the names of all partners would be listed as joint owners of a trademark. If you later incorporate a company consider at that time transferring ownership to your company or licensing use to your company.
The biggest benefits, particularly for smaller businesses may be:
Avoiding the cost and requirements involved in setting up a licensing agreement between you and your company, and generally dealing with the extra paperwork that exists in a licensing arrangement and in compliance with the agreement.
Removes any real uncertainty about possible opposition based on rightful ownership. If you're company already exists at the time of filing the application, it may be a 'safer' option to simply file the trademark owned by your company. This could be easier to later prove rightful ownership than if filing in your individual name.
Generally cleaner or easier to manage.
Is the cost the same if i register under my name or my company?
There is no difference in fee if you register a trademark under your name or that of your company.
Factors to consider before deciding who to register a TRADEMARK under
Apart from the issues already discussed, if, for whatever reason, you do not wish for your trading company to own the trademark, consider seeking advice on holding company structures, which are designed to hold assets. If a more suitable structure was found for your purposes following advice, the holding company would need to license use to the trading company still, and should be able to demonstrate it authored the trademark and intended (via license) to use the mark.
Contact us for professional advice
As you can see, there are many factors to take into consideration when looking at whether you should register a trademark under your own name, or that of your business.
Keep in mind that is not likely that every individual filing an application will find their applications opposed by third parties like Mr. Pham did. The crux of their opposition was concerning the similar trademark they had versus that which Mr Pham was seeking to register.  The ownership issue flared up during the course of usual opposition processes, and, perhaps at the time of opposing it was not thought that Mr Pham versus his company owning the mark would become such a critical factor as eventuated.
However, with this new legal landscape on trademark ownership the issue must be carefully reviewed. We have read reports and write-ups following the above case suggesting that clients review their portfolio and if any trademarks are found that are held and were not originally filed by the rightful owner, they should consider filing new applications for those trademarks to ensure correct ownership.
BIO:
Quick Off the Mark® is a division of Mark My Words Trademark Services Pty Ltd (MMW). MMW was founded in 2011 and is headed by Jacqui Pryor, a registered trade marks attorney with more than 16 years experience.
In 2015 MMW acquired Quick Off the Mark®, which is a fast and affordable Australian trademark registration service. Quick Off the Mark® offers fixed fees that are affordable to help Australian businesses register their trademarks.
Disclaimer – The advice provided in this blog is general advice only. It has been prepared without taking into account your business objectives, legal situation or needs. Before acting on this advice you should consider the appropriateness of the advice, having regard to your own objectives, legal situation and needs.