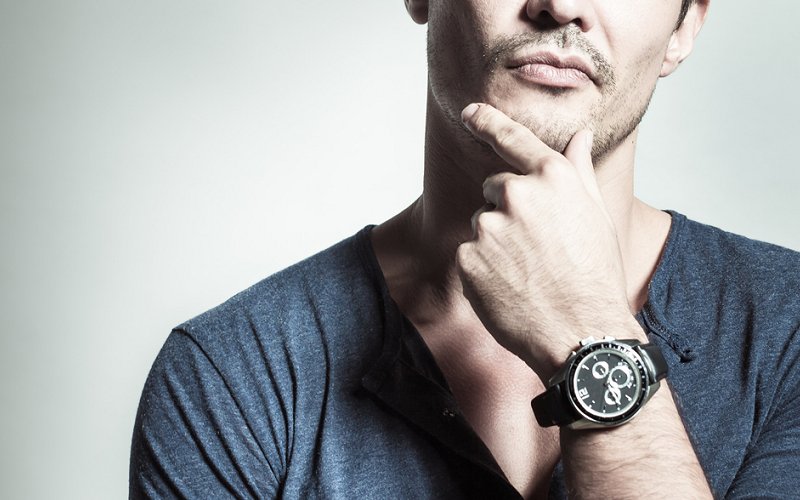 Registering a trademark for your business can be an important milestone when you're first starting out, and it is a great way to protect your intellectual property as well as your standing in the market place.  Finding out as much as you can about registering trademarks can help to demystify the process, and it is recommended that you get the assistance of an industry expert to help navigate the application process with the body that governs trademarks, IP Australia.
Unlike many other administrative tasks for businesses that can be resolved within a few days or weeks, registering a trademark can be lengthy.  This often comes as a surprise to those who are not familiar with the process. In short, it will take a minimum of 7 and a half months to register a trademark in Australia. Let's look at what's involved in the application and submission of a trademark registration and the estimated time it will take.
The Trademark Registration Process
While filling out an application form is relatively easy, there are steps you need to take beforehand to ensure that you give yourself the best chance to be successful when your trademark is examined by IP Australia.  The first thing you need to do is work out if you actually have a trademark you can register – generally speaking, a trademark can be any sign you use or intend to use to distinguish your business's goods or services from others including things like sounds, a phrase, logos or words.  You should also have a firm understanding of your business, including your core products and services, what you're known for in the marketplace and the way that you actually make money.  This will help you to narrow down the class/es of goods and services you will need to apply for when you fill out the application.
To register a trademark there are other rules you'll need to follow to be eligible, such as making sure you apply as an individual or as a company and that you are nominating the correct owner for the trademark, and that you've ensured that you're not in conflict with another person's trademark.  While you can undertake this initial preparation by yourself, it can save you time and money to find an experienced trademark registration service provider that will take you through all the necessary preliminary research, as well as lodge the prepared application for you.
Once the application has been lodged with IP Australia, the process will take a minimum of seven and a half months.  The following will occur:
A standard trademark application is normally examined in around three to four months from the time it is filed.
Following that, if they approve the trademark, it is then advertised as approved (at around the five month mark) and this advertisement starts a two-month window in which other people can object to the trademark being registered.
If there are no oppositions during that two-month timeframe, it will then proceed to be registered.
Within a week or two from the expiration of the opposition period, you'll be sent the certificate of registration and the process will be complete. Your trademark is then registered and protected for 10 years (commencing the date of the application being filed), Australia-wide
The main reason the entire registration process takes the seven and a half months is that Australia is a party to an international arrangement with most countries around the world. This agreement relates to priority trademark filing, which ultimately means a person who has filed overseas for a particular trademark on a particular date will have a six-month window to file that same trademark into other countries, which could include Australia. They can actually claim their original filing date for priority purposes.  For example, if someone in America files a trademark application a week earlier to someone in Australia, they will end up with priority over the trademark thanks to the international agreement in place if the American business also files in Australia within 6 months of their American priority date.
Can The Length of Time for The Registration Process Vary?
Because of the international treaty concerning priority periods and each step in the process, the seven and a half months is a minimum timeframe for all trademark registrations.  This means that there is no way to expedite the full registration period once it is with IP Australia.  There are, however, ways to speed up the initial examination with the government.  A typical trademark application will usually take three to four months before you receive any feedback from IP AustraliaWe can reduce this time by requesting a prefiling assessment to 'test the waters' and see if the trademark is likely to be approved before submitting a formal application.
This can take up to only 5 days as opposed to the usual 3 months, and can be invaluable in saving you time and money as you'll be able to go back and make any changes to the application before it is actually lodged if needed and viable to increase the chances of a successful trademark application.  In the event that minor changes do need to be made during the pre-filing assessment phase, you won't be charged additional fees, however if you do decide to scrap your original brand/trademark and start over with a new trademark, you'll be charged a government fee of $150 per category of product or service for that reassessment. Where we have been engaged to file the application for you, we do not charge additional professional fees for these changes; the initial application fees include our time during this pre-filing process.
You should also keep in mind that there are several reasons why an application might actually take longer than the minimum time:
In the case of a certain type of trademark, known as a certification mark, it may take longer in the approval process as it requires certain approvals also from the ACCC. The time it will take will vary depending on the government's own workloads and timeframes.
If you receive an objection (also known as an adverse report or examiner's report) during IP Australia's examination. The adverse report will need a response, usually with further information provided so the application can be further considered. An examiner's report provides the Applicant with 15 months to respond and bring the trademark into order for approval. The length of time this may add to the overall time-frame is largely dependent on the speed in which an applicant provides further information.
In the case of someone who files opposition to the trademark registration during the two month window after it has been advertised as approved. When this occurs, which is not particularly common, it can greatly add to the time-frame it takes to register a trademark as the Applicant must decide whether to let the application go, or defend against the opposition. If the applicant chooses to defend a new 'opposition proceeding' occurs until ultimately a decision is made on whether the trademark can be registered. This can add 18 months or longer to the process.
Mistakes To Avoid When Filing A Trademark Registration
There are common mistakes that people make, especially when filing an application by themselves.  These generally involve a lack of proper due diligence, research and planning at the initial stages.  We suggest that our clients spend some time on this first phase before deciding to complete an application form, or to let us help them with issues such as whether the asset is actually a trademark, and whether it will conflict with one that has been registered earlier.
Unnecessary delays can be avoided in the event of an adverse report being issued by ensuring your response to any queries on the trademark during the review period are handled quickly and efficiently, with other options that can be explored.  This is where we can add a great deal of value to the process, by helping clients quickly explore new ideas and providing all relevant information required.  Our prefiling advice is designed to be able to avoid any initial mistakes, and to give our clients a good indication of what that process looks like moving forwards before they spend a cent. It gives them ample time to decide whether or not it's still worth trying for them if there's a problem found and obviously start putting together whatever they might need to overcome those problems and keep that timeframe as short as it can be.
Another mistake that we find clients make is to assume that they have full protection and rights to their trademark while the registration process is carried out during the seven and a half months.  This is not true, even if the application is going smoothly and there have been no issues.  Your rights and protection only starts once the trademark is fully registered at the end of the period.
Make The Registration Process As Easy As Possible
As you can see, the actual registration process for trademarks is fairly straightforward, but there are ways you can make it as easy as possible, both for you and for IP Australia.  You can:
Consider using a service provider to help from the initial planning stages for the registration, right up until your trademark is fully registered. They will also be able to help you renew the trademark after ten years.  The benefits to using an industry expert include having access to experience and advice on ways to make your application more successful, as well as having them lodge a prefiling application which will test out the viability of your trademark and its likely success with IP Australia, before submitting a formal application.
Even if you're using a third party trademark professional to help you, spend some time thinking about your business in terms of your core goods and services, where your revenue comes from or is likely to come from, and your place in the market. This will help you to gather the information you'll need for the application to ensure it is done correctly the first time
If IP Australia do come back with questions during the examination period, make sure you're ready with any relevant material they may need.
Once your application is approved and you have formally registered your trademark, you are free to use it in Australia for business purposes, in connection with the goods and/or services you have nominated.  Don't forget that you can actually lose it if it's not used within a certain period after it has been registered.  You've done all the work to get to this point, now it's time to capitalise on your investment.
Ready to work with us?
Quick Off The Mark Trademarks provides trademark services throughout Australia and Internationally. If you need practical trademark advice, not academic answers, Quick Off The Mark's sound knowledge can offer businesses the best trademark advice along with the best customer experience in Australia, with the lowest fixed fees.
Customer Service– We are FIRST for customer service – YOU are the most important thing to us
Australia Wide – we cover ALL of Australia; NSW, QLD, VIC, SA, WA, NT, ACT & TAS
Cost effective – we are the best value company offering the best price guaranteed
Quick fast processing times – we process your order on the same day for maximum protection
Transparency – we offer full disclosure and transparency regarding your application
Communication – Always call and speak directly to us
Fixed Fee Guarantee – we guarantee, the price you agree to, is the price you pay – Guaranteed
BIO:
Quick Off the Mark® is a division of Mark My Words Trademark Services Pty Ltd (MMW). MMW was founded in 2011 and is headed by Jacqui Pryor, a registered trade marks attorney with more than 16 years experience.
In 2015 MMW acquired Quick Off the Mark®, which is a fast and affordable Australian trademark registration service. Quick Off the Mark® offers fixed fees that are affordable to help Australian businesses register their trademarks.
Disclaimer – The advice provided in this blog is general advice only. It has been prepared without taking into account your business objectives, legal situation or needs. Before acting on this advice you should consider the appropriateness of the advice, having regard to your own objectives, legal situation and needs.