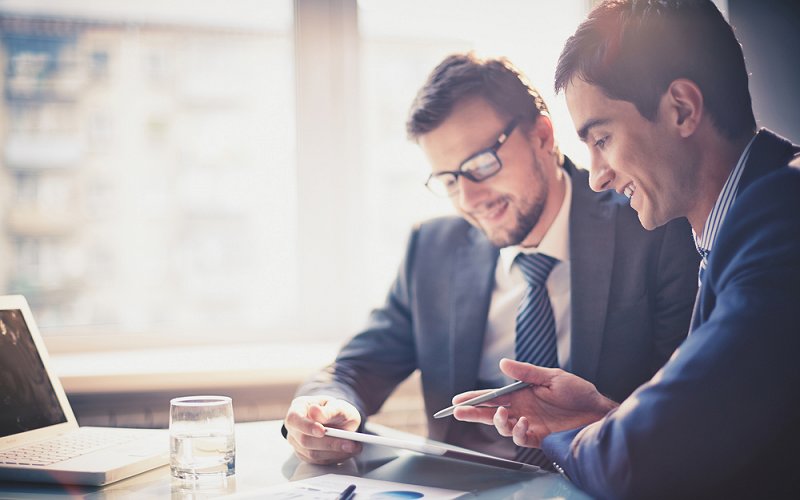 Registering a trademark is an important, if not crucial, step to preventing others from copying your brand.  There are many considerations you need to be aware of when looking at registering a trademark, and it's important to know how long your trademark will last for once it's been approved.
A trademark is registered for a period of 10 years in Australia, and it continues indefinitely as long as you pay the renewal fees on a ten yearly basis.
Keep in mind that you must use the registered trademark during this time, while you're conducting your business.  This is because others may apply to have the trademark removed on the grounds of non-use.
How do i renew a trademark?
It's a reasonably straightforward process to renew your trademark every 10 years. The renewal should be done before the expiry date, and can be done anywhere in the 12 months before this time. You will be notified of the relevant dates well in advance.  If a trademark is not renewed on time, it goes into an expired status (which includes loss of rights for that period), and the owner has 6 months to restore the trademark.  You will also have to pay late fees if you renew the trademark after it has expired.
If you do not restore the trademark, then it is removed from the register altogether. Once that happens, you generally have to reapply in order to gain rights again.  This means that you have to start over – essentially starting from scratch – meaning a new filing date (much later than your original claim to the trademark) that will require fresh examination from IP Australia.
This may result in issues that need to be addressed that were potentially not there the first time around. Refiling may also disadvantage you in that other people seeking to register similar trademarks in the future would then be contending with a much newer trademark to have to address, rather than one that has been on the system for a decade or longer. As you can see, it's in your best interests to renew your trademark within the allotted time, and not let it be removed.  Hiring a trademark attorney can help keep you on track as they will be able to remind you when your trademark is up for renewal, as well as take care of it on your behalf.
What would cause a trademark to expire prematurely?
A trademark will not simply expire early. It may, however, be cancelled or removed before the renewal deadline. This can be a voluntary cancellation, a cancellation ordered by courts or removal based on a request by a third party on the basis that the trademark not being used for the goods or services.
Attacks on a trademark registration by third parties (for example, seeking cancellation through the courts, or removal based on non-use) are complicated and sometimes costly proceedings. If you have any concern that you may experience such an attack on your rights at any time, it is important to seek professional advice and not try and deal with the situation yourself.
Can I register a trademark for a longer period of time?
Trademarks are registered for 10 years and renewable each 10 years. You may renew it every 10 years indefinitely, but you cannot renew for a longer period of time when attending to your renewal.
If my trademark expires and someone else gets it, can i get it back?
You may wonder what happens if your trademark expires and someone else applies for it successfully.   In these cases, if your trademark expires due to non-renewal after 10 years no-one else simply takeover that particular trademark. As noted above, you will have 6 months from the date of expiration to restore your rights and maintain the registration of your existing trademark. However if the trademark is not restored it is removed from the register.  Once removed, your previous trademark can no longer be part of a valid objection by the Trademarks Office to a similar trademark filed after yours.
If someone else applies for a trademark which is the same or similar to yours, for the same or related type of goods or services whilst you have a registered trademark, your trademark forms valid grounds for the trademark examiners to object to later trademarks.  This is true even for the 6 months it may sit in expired status if you did not renew it on time.
In this case, the applicant on any new mark has a chance to respond and address the issue. If they do so whilst you are still 'live' in the system with your trademark, you would be notified about the approval of a similar mark to yours and you may choose to oppose.
This means a pending applicant on seeing your removed mark may be able to easily gain acceptance of the same or a similar trademark. If you are aware of this at the right time you can choose to oppose. Then, if you realise later that either your trademark was removed or not renewed, or that someone registered your trademark you would need to file a fresh trademark application. That other person's trademark will then come up as a problem because it will be holding the earlier date on the system.
You may be able to overcome this problem by providing evidence of your use of your trademark. This does not undo the other person's trademark, but allows you to gain approval of your new application. The other person may choose to oppose your trademark if they think you shouldn't be allowed to re-register. "Undoing" someone else's trademark if the above occurred can be difficult and costly if the other person has fully registered the trademark. Each case needs to be reviewed on its own merits, as there could be ways to have the person voluntarily cancel a trademark in that case.
How much does it cost to renew a trademark?
To renew your trademark, we charge $697.00 + GST for a trademark in a single class of goods and services, which includes the $400 official fee to renew for a further 10 years if done by the due date.  For late renewals there would be additional fees.
Get professional trademark advice
Keeping track of your trademark, ensuring it is being used, and the important dates to remember such as the renewal time are critical to ensuring you maintain the protection of your intellectual property.  When you're busy running your business, it's easy to lose track of such issues.  If you have engaged a trademarks attorney or other legal professional then any due dates should be diarised and monitored by your agent to ensure your trademark is not inadvertently allowed to expire.
At Quick Off the Mark we can take over your existing trademarks and be appointed the agent on record if requested for a one off fee of $150 + GST. This fees includes:
Requesting the change and appointment of our office as agent
Diarising any and all relevant dates for your trademark applications and/or registrations
Issuing reminders about renewals, commencing around 3 months before they are due and following up for instructions with further reminders as required.
We can then also attend to the renewals on your behalf at the relevant time, noting that any fees for renewal would be additional to the charges seen above.
Give us a call, we'd love to help you.
BIO:
Quick Off the Mark® is a division of Mark My Words Trademark Services Pty Ltd (MMW). MMW was founded in 2011 and is headed by Jacqui Pryor, a registered trade marks attorney with more than 16 years experience.
In 2015 MMW acquired Quick Off the Mark®, which is a fast and affordable Australian trademark registration service. Quick Off the Mark® offers fixed fees that are affordable to help Australian businesses register their trademarks.
Disclaimer – The advice provided in this blog is general advice only. It has been prepared without taking into account your business objectives, legal situation or needs. Before acting on this advice you should consider the appropriateness of the advice, having regard to your own objectives, legal situation and needs.