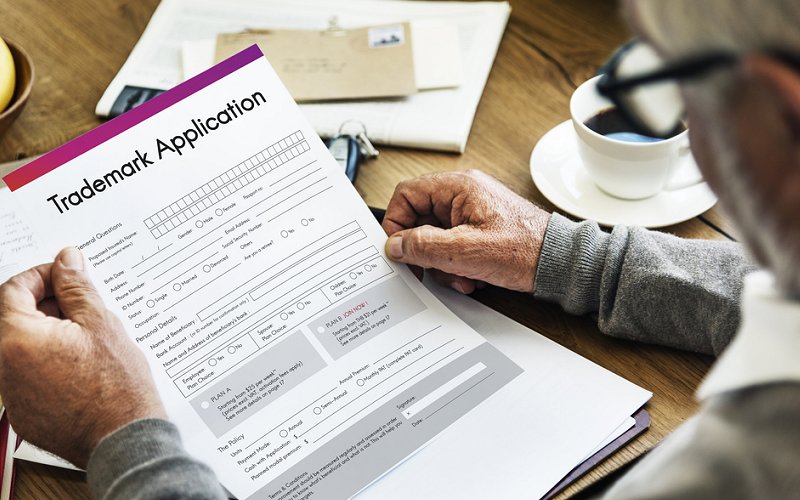 Like many of the administrative and legal tasks to owning and running a business, the process around managing intellectual property such as trademarks, copyright and patents can seem a little daunting if you have no prior experience in the area.  For example, you may not even be sure if you need to actively protect your business name, or understand the benefits of doing so.
In a nutshell, the importance of registering a trademark comes down to protecting your ability to exclusively use your registered mark (in either word or visual form) indefinitely and thus giving you an asset that you can sell or license  at any time
Many businesses find value in registering the business name and potentially their logo as trademarks.  Your business name, product names and logos can be a powerful extension of what your company represents in the marketplace so giving yourself full protection over the use of those assets is very important and needs to be dealt with appropriately.
The difficulty for most business owners is that intellectual property law can be somewhat confusing – the differences between patents, copyright and trademarks are often not well understood.
To ensure that you are fully covered and that you can build and leverage your intellectual property assets such as trademarks properly, it helps to reach out to specialist intellectual property protection service providers for guidance and advice regarding the assets you'd like to protect.
The Process For Registering A Trademark
Our service offers to take both the guesswork and legwork out for businesses wanting to register a trademark, and over the years we've seen many people who've either rushed trying to register a trademark before really understanding the consequences or making mistakes in their application.  These issues can be avoided with some expert advice and by clients learning the process before taking the plunge.  Let's look at some of the fundamentals that we advise our clients to take into consideration before moving ahead.
Understand Your Business
Before registering a name, it's important to have a clear idea of your own business.  Take some time to think about what it is you actually do, how you add value, and the type of products or services you will be providing to customers.  Trademarks are 'signs' that you use or intend to use to distinguish your products or services from others – when you register you do so in connection with those goods/services so without that information, it'll be almost impossible for a trademark professional to give advice on the viability of your chosen name, costs or anything else associated with the trademark. It all comes back to those categories of products and services. If you have a great business name, without a clear sense of these fundamental issues, filling out a trademark application will be a waste of time and money.
Know What You Can And Can't Trademark
Despite common belief, you can't just register any business name you want.  There are numerous rules about what you can and can't have as a trademark.
Is my idea a trademark? No! An idea is not a trademark; rather a trademark is the distinctive sign (e.g. 'brand) you might give to the idea  that is, something (such as a name, logo or similar) that you are using or going to use that can distinguish your product or service in the marketplace from other people's similar goods and services.
Will my name be too generic? Once you've determined that your  name or logo is a trademark, you then need to look at whether your business name will actually be accepted for registration.  You can't register purely descriptive terms because other people would have a legitimate need to use that term.   For example, using a term such as 'Melbourne hairdresser's' will be too broad and generic, and unlikely to be considered a registrable trademark.
Does someone else have the same or similar trademark? One of the most important factors to having your business name, logo or product brand accepted as a legitimate trademark is to find out whether it will conflict with somebody else's trademark that's already registered, and make sure that it's not fallen foul of any other areas of the trademark law that would allow it to be rejected for various reasons.
Filling In And Submitting The Trademark Application
When you register a trademark, the first step is the filing of a trademark application. Ultimately, an application is examined by the Trademarks Office, which is a department of IP Australia. Once they've examined the trademark application, they'll issue either a notice that the trademark's been approved for registration or they'll issue a report if they've found some sort of problem with that trademark that suggests it can't be registered at that point in time.
There are two ways you can fill in and submit a trademark application to IP Australia:  you can either do it yourself, or hire a trademark attorney or other service provider to help you with the process.  Once you've been successful at registering the trademark, you own it for 10 years, and you'll need to renew it again each 10 years to ensure it doesn't expire.
Should I get Professional Assistance With My Trademark?
Doing it yourself will mean being able to answer the questions listed above, and to find the right information you'll need to satisfy IP Australia's requirements.  While filling in a form seems easy enough, understanding the implications of your trademark can be trickier, and many people miss out on taking full advantage of their business name or make mistakes on their application as they are new the process.
Getting professional assistance, however, will mean that you will have access to an expert with years of experience dealing with trademarks and IP Australia, and someone who will be able to provide sound advice for your ideas.   In our business, for example, we handle the entire process, from start to finish.  We work on your behalf, meaning that we:
Have an initial discussion about your business to get an understanding of issues such as the goods and services you offer and your position in the marketplace. This is called prefiling advice, and is a part of what we do in terms of working out the best strategy for registering your brand or other property, ensuring as much as possible that the trademark application will go through smoothly with IP Australia and ultimately end up in registration and protection.
Get all relevant business details from you, such as the business name and ABN, fill in and submit the application online to IP Australia.
Follow up with IP Australia, providing any additional information they might need or responding to queries.
Notify you of the decision and provide any necessary documents to you.
Help you renew your trademark after 10 years.
Having a qualified trade marks attorney help you with your trademark registration will not only take the stress and hassle of the process out of your hands so you can focus on your business, but it will ensure it's done properly the first time around, with no mistakes that will need to be rectified in the future.
How Much Does It Cost To Register A Trademark?
Submitting the application to IP Australia attracts a fee which is generally dependent on the category of product or service your business is involved in.  As part of the complexity of the process, there are 45 separate categories in the trademark system that are determined by the international body of trademarks, and fees will apply per category of product and/or service that you need.  The trademark registration fee system can be difficult to navigate, especially if more than one category is required.
Using a service such as ours will attract an additional nominal fee – in total most applications are no more than around $660 inclusive of all government fees and charges and also inclusive of our professional fees and GST (for a single category of product or service) – however for most clients the time and effort we save them can be priceless.  This is particularly true for cases where people have submitted their application themselves (and paid the government fee) only to find that it has been rejected or there has been a mistake in the application and therefore they do not result in registration.  It can get costly to have to refile a trademark application due to mistakes,  as to try take time to figure out where you may have gone wrong.  By using a professional to help you with the process, you're essentially paying for the peace of mind to know that your application will be correct and that you'll be securing the best possible outcome for your business.
It's also important to keep in mind that you won't need to pay any fees again for another 10 years while you hold the trademark.  Our business is geared towards the kind of high quality service offered by the bigger law firms who deal with trademarks, but at more affordable rates.  This means that everybody, particularly small or start-up businesses, will have access to legitimate services without the exorbitant price tag.
In Summary

While you may think that registering your business name as a trademark is a simple 'tick a box' task, it can be a far more involved and complicated process, especially if you're considering taking it on by yourself.  Getting the assistance of a professional can mean that can take advantage of their years of industry experience to help you formulate the correct trademark application and registration for your needs, and to avoid any of the many mistakes that people often make with their applications.
Ready to work with us?
Quick Off The Mark Trademarks provides trademark services throughout Australia and Internationally. If you need practical trademark advice, not academic answers, Quick Off The Mark's sound knowledge can offer businesses the best trademark advice along with the best customer experience in Australia, with the lowest fixed fees.
Customer Service– We are FIRST for customer service – YOU are the most important thing to us
Australia Wide – we cover ALL of Australia; NSW, QLD, VIC, SA, WA, NT, ACT & TAS
Cost effective – we are the best value company offering the best price guaranteed
Quick fast processing times – we process your order on the same day for maximum protection
Transparency – we offer full disclosure and transparency regarding your application
Communication – Always call and speak directly to us
Fixed Fee Guarantee – we guarantee, the price you agree to, is the price you pay – Guaranteed
BIO:
Quick Off the Mark® is a division of Mark My Words Trademark Services Pty Ltd (MMW). MMW was founded in 2011 and is headed by Jacqui Pryor, a registered trade marks attorney with more than 16 years experience.
In 2015 MMW acquired Quick Off the Mark®, which is a fast and affordable Australian trademark registration service. Quick Off the Mark® offers fixed fees that are affordable to help Australian businesses register their trademarks.
Disclaimer – The advice provided in this blog is general advice only. It has been prepared without taking into account your business objectives, legal situation or needs. Before acting on this advice you should consider the appropriateness of the advice, having regard to your own objectives, legal situation and needs.