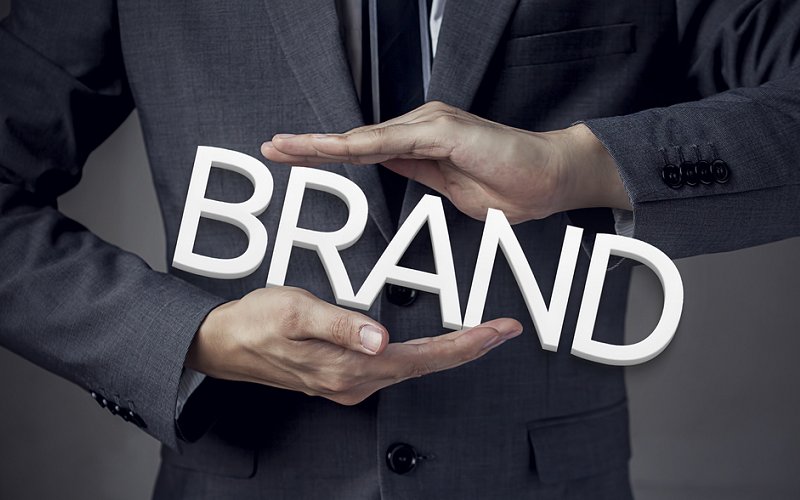 You've gone through the registration process, paid the fees, secured your trademark for 10 years – you may think that you're now finished with the process, however this is only the first step in ensuring your trademark is protected during the time it is registered.   There are a number of rules that you'll need to follow to ensure you keep control over your trademark, as well as ensuring no one else is using your trademark or infringing on your intellectual property (IP).
You should, for example, keep in mind that if the trademark has been registered for 5 years or more, but has not been used for three consecutive years, it may be subject to a non-use removal application.  This simply means that someone can apply to have your trademark registration removed, forcing you to defend the right to keep the trademark registered or reapply for it again. If you have to reapply  there is the potential that other person will have applied first, making it difficult (or sometimes impossible) for you to register again.
Finding that someone is using your trademark or a close variant can be a more complex issue, and contrary to popular belief, it is your responsibility to ensure you enforce your IP rights rather than the body that governs trademarks, IP Australia.
Protecting Your Trademark Against Infringements
Keeping an eye on your trademark and flagging anyone else using it without your permission is an important part of maintaining control over your IP, ensuring the trademark's legal validity as well as its commercial value.
In the event that you do suspect someone is using your trademark (or something very similar), the first thing you do is seek professional advice before taking action yourself.  Trademark infringements can be a complex area within trademark law.  This means that what you may think is a clear cut case of an infringement may actually not be at all.  While your first reaction may be to send a strongly worded 'cease and desist' type notification to the person you feel is in the wrong, this can often turn out to be the very worst thing you can do.  This is because you may not understand all the intricacies of IP law, and your threats of legal action or any other type of demands you might make may actually be used against you by the people involved.
As a representation of a business, trademarks can be emotive things, with many people becoming attached to their brand and overzealous when it comes to protecting it.  Also, because of the time, effort and cost that comes with going through the trademark registration process, it is easy for people to think that they may in fact have more rights than they actually have which can cause further enforcement and protection complications. This is partly why it is a good idea to have a trade marks attorney handle your application from the start.
A trademark professional will be able to give you some perspective, act as an impartial third party, assess your situation to determine if an infringement has likely occurred, to narrow down what type of infringement it might be and give you advice on the best possible course of action going forward.  They will look at:
Whether what you consider to be an infringement of your trademark actually is one according to the legislation. The law regarding trademarks is detailed and complex, and the factors that determine an infringement are numerous. For example, if you believe that someone in another country is using your trademark, it will involve a different set of legislation, regulation and rules to those in Australia, or, may not be an infringement at all.  The use of the same/similar name overseas can now be quite common with the global nature of the internet, so finding a trademark attorney who can navigate the relevant laws in another country is important.
Who used the trademark first and what exactly is the scope of that prior use. If the potential infringement has occurred within Australia, a trademark professional will look at the timing of use to see whether it was before or after you first used or registered your trademark.
The category of goods and services the potential infringement falls into. IP Australia has differentiated the products and services for businesses, with categories ranging from dietary supplements and musical instruments, to clothing, telecommunications and real estate.  Many seemingly obvious infringements will not actually constitute an issue because they fall into a different trademark category and/or are not used for the same kind of goods or services.  For example, if you have a trademark that's registered for providing real estate services, and someone uses your brand as a clothing label, it may not be classified as an infringement.
Actions You Can Take To Fight Infringements
In the event that your trademark professional reviews the information and finds grounds for a potential infringement, it's likely they will begin proceedings by drafting and sending an appropriate letter of demand to the alleged infringer.  This will clearly set out what they believe their client's rights are, how they believe the infringer has breached those rights and what they expect the infringer to do to resolve matters.  While technically a trademark owner can go straight to court and bring an infringement action against someone they have used their trademark, the majority of industry experts would advise against this for several reasons.
It is generally expected that right holders and the person who owns the trademark will be proactive in trying to resolve the matters before tying up the court's time, and involving both parties in expensive and often unnecessary litigation.  It is also required that any matters relating to infringements are actually acted upon and are taken care of in a relatively short space of time, and while you may think that a court action will speed up the process, that is not always the case.  With any type of business dispute it's always important to keep a cool head, and think about it from a purely professional point of view.  We've seen many clients tie themselves up in knots about easy to resolve trademark infringements, or being willing to spend tens of thousands of dollars taking a matter to court based on 'principle' with no guarantee of the outcome.
To help keep the costs down with rash court actions or similar legal action, and to ensure you can maintain a purely business outlook on your IP, a trademark attorney will be able to help you to create an infringement strategy when you first register your trademark.  This can be a blueprint you can follow to maintain your rights over your trademark, and for ensuring it is protected during the time to control it.  As part of this, it's a good idea to have all relevant information on your trademark and related matters in one place and accessible at all times in the event you need to modify any information or for any legal issues that crop up.
Look After Your Trademark
The key thing to remember about your trademark and other intellectual property is that you're simply dealing with assets.  It doesn't help you or your situation if you get too emotionally involved with potential disputes, as most are just simple misunderstandings or ignorance on the part of the infringing party and can be dealt with promptly when you engage the proper professional advice. Of course ignorance is not an excuse for trademark infringement, but in our experience when that is the case the alleged infringer is pretty quick to resolve the matter in a fair and cost effective manner.
However, with that said, it is equally important to remember that the effort and cost you've expended to register your trademarks and intellectual property does confer upon you certain rights and obligations.  You're entitled to a level of protection under the law to stop people from using your trademarks in some circumstances and that is entirely enforceable.
But with those rights come the obligation for you to actively protect your trademarks and pursue possible infringers.  The first line of defence for your trademarks is you being vigilant and when you find a possible infringement, working with a trademark professional to swiftly bring the matter to the attention of the other party for resolution.
Remember, your desired outcome is to protect your trademark assets, not get wrapped up in prolonged legal proceedings that distract you from running your business.
Ready to work with us?
Quick Off The Mark Trademarks provides trademark services throughout Australia and Internationally. If you need practical trademark advice, not academic answers, Quick Off The Mark's sound knowledge can offer businesses the best trademark advice along with the best customer experience in Australia, with the lowest fixed fees.
Customer Service– We are FIRST for customer service – YOU are the most important thing to us
Australia Wide – we cover ALL of Australia; NSW, QLD, VIC, SA, WA, NT, ACT & TAS
Cost effective – we are the best value company offering the best price guaranteed
Quick fast processing times – we process your order on the same day for maximum protection
Transparency – we offer full disclosure and transparency regarding your application
Communication – Always call and speak directly to us
Fixed Fee Guarantee – we guarantee, the price you agree to, is the price you pay – Guaranteed
BIO:
Quick Off the Mark® is a division of Mark My Words Trademark Services Pty Ltd (MMW). MMW was founded in 2011 and is headed by Jacqui Pryor, a registered trade marks attorney with more than 16 years experience.
In 2015 MMW acquired Quick Off the Mark®, which is a fast and affordable Australian trademark registration service. Quick Off the Mark® offers fixed fees that are affordable to help Australian businesses register their trademarks.
Disclaimer – The advice provided in this blog is general advice only. It has been prepared without taking into account your business objectives, legal situation or needs. Before acting on this advice you should consider the appropriateness of the advice, having regard to your own objectives, legal situation and needs.