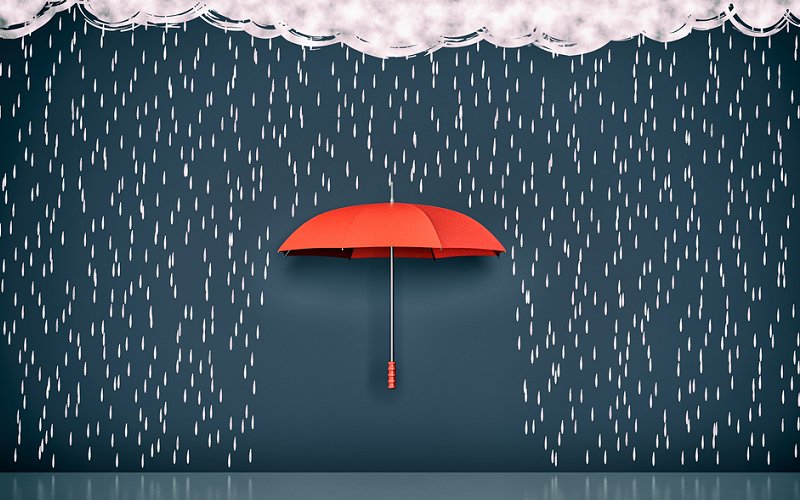 Running a business can mean long days and nights, stressful decisions and a lot of day to day micro management of issues.  Having your intellectual property protected under law may not seem like the most urgent task when you're first starting out or trying to grow your business, however this relatively simple process can potentially save you thousands of dollars in legal costs, minimise your risk of having to start again with your specific brand, and give you nationwide protection.
Your brand – including things such as logos, product names, business names, words or even things like shapes, colours, smells and sounds associated with your company – is the point of contact you make with people in the marketplace, and as such is often your most valuable asset.  Protecting this against people who wish to either capitalise on your hard work, or for anyone who may be creating confusion in the market by inadvertently using your intellectual property should be your number one priority.
While the process of registering a trademark can, by itself, be straightforward, getting professional advice from a trademark attorney can help minimise any delays in being granted a successful trademark, as well as help ensure you are registering the right trademarks and for the right things.  Once you are granted a trademark, you are provided the right to use it and are protected for an initial period of ten years, after which you can renew your rights every 10 years.  Always keep in mind that you should choose a brand that is as unique as possible, something that gives a point of differentiation in the market and allows your business and its goods/services to be distinguished by others. Such a brand is one that will be more likely accepted for trademark registration by the body who governs trademarks, IP Australia.  Having your application rejected or queried can be months of planning and effort down the drain, so it's better to give some thought in the initial phases to these issues.
What Does a Registered Trademark Protect Me Against?
Protecting your trademark by registering it gives you access to a number of rights that you do not normally get under common law. These include:
It protects you against other people having trademark infringement claims. One registered trademark owner can't take trademark infringement action against another registered trademark owner. It really is the best protection for your business name, logo or other item to give you a safe provision in actually using it in the public domain.
It provides some protection against competitors and other people obtaining the right to similar names and logos. If you have a registered trademark, and someone else tries to file a similar name, it will be more difficult for the later filer to obtain registration.
It provides you with the right to take action in situations where another person infringes your registered trademark by using confusingly similar names, logos or other signs in the marketplace.
It's important to remember that just registering your business name, company or domain name will not give you these protections.  If you're unsure about what you should be registering, or have any questions about the trademark registration process, always seek out professional assistance before lodging your application.
How Does a Registered Trademark Help My Business?
Apart from the various legal protections a registered trademark can give you, there are a number of other benefits that you may not even consider when you're lodging the application, but may become apparent over time.
Firstly, and particularly for smaller or startup businesses, the concept of a registered trademark can portray a sense of professionalism and dependability.  Having the ® symbol against your name/logo can show that you have considered your brand in the marketplace and have set your business up properly from the beginning.  It can also promote new business by giving potential customers or clients a sense of trust and credibility, and shows that you're here for the long haul and not simply going to vanish overnight. It helps show you have invested in your business and its protection.
Having a registered trademark also has the benefit that it gives the owner the right to authorise others in the use of that registered trademark, and if you do want to go into any sort of relationship where you are giving somebody else permission to use your brand, you should have a registered trademark.   A registered trademark may also help to deter others from copying your brand or other parts of your business, as anyone looking to do so can see immediately that it's protected and they could be infringing if they go ahead with their planned action.  Finally, it may improve relationships for importer/exporter companies, with distributors more likely to do business with companies with registered trademarks. In some countries, it is usual practice for a local distributor or agent to request proof of registration in order to enter a business dealing.
Contact Quick Off the Mark for Trademark Registrations
As you can see, protecting your business's trademark goes beyond simply filling out a form and having it accepted.  A registered trademark will help you if want to improve your business prospects, foster a sense of trust and dependability in the market, as well as give yourself protection from having your intellectual property stolen or copied.   Getting professional advice before embarking on any action relating to your business and trademarks can help avoid any unnecessary delays in getting a successful trademark, as well as avoid any costly and drawn out disputes in the future.
The team at Quick Off The Mark, have been helping businesses – both big and small – to successfully register their trademarks for years.  We know you just want to get on with the day to day running of your business, and we provide independent, practical advice to issues such as what you should be registering, what your trademark should cover, what to do in the event of a dispute arising with another party.
Contact us today and let us know how we can help you with your trademark registration.  Our friendly and knowledgeable team will be able to take you through the registration process and beyond, giving you ultimate peace of mind that your intellectual property is being protected.
BIO:
Quick Off the Mark® is a division of Mark My Words Trademark Services Pty Ltd (MMW). MMW was founded in 2011 and is headed by Jacqui Pryor, a registered trade marks attorney with more than 16 years experience.
In 2015 MMW acquired Quick Off the Mark®, which is a fast and affordable Australian trademark registration service. Quick Off the Mark® offers fixed fees that are affordable to help Australian businesses register their trademarks.
Disclaimer – The advice provided in this blog is general advice only. It has been prepared without taking into account your business objectives, legal situation or needs. Before acting on this advice you should consider the appropriateness of the advice, having regard to your own objectives, legal situation and needs.